"A bad day of Fishing is still better than a good day at the office".
Enjoy some of the best fishing in the world with our Belize fishing tours.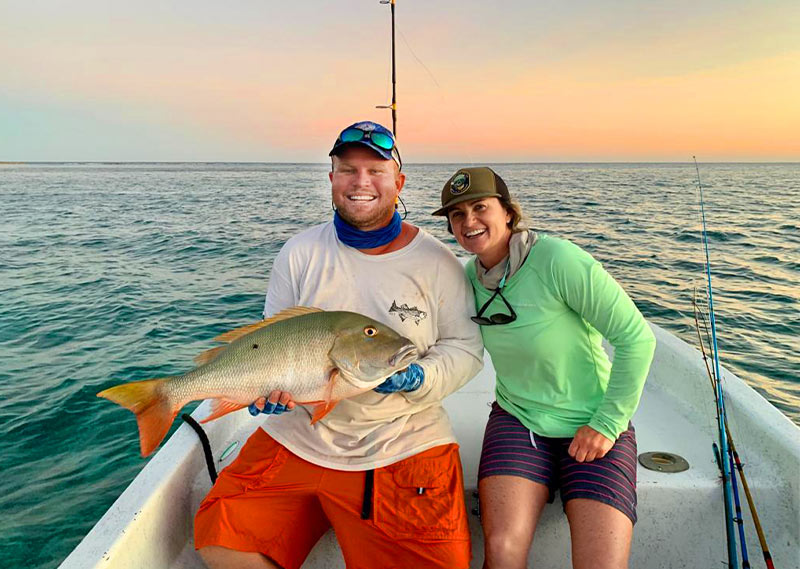 Get Hooked on our line fishing experience with our certified guides (No experience required).
Catch a decent-sized fish, and Chef Rob, the owner, will personally prepare and cook it for you at our on-site restaurant (ask for more details if interested).
Choose to do a full day combination of fishing and snorkeling where you get to sit back and relax at a nearby Caye while waiting for the guides to prepare your fresh catch for lunch!
Kickstart the day with a tranquil boat ride to our Belize Barrier Reef, followed by the thrill of capturing your own fishing bait. After a satisfying lunch, head out into the waters once more for an unparalleled snorkeling experience.
OPTIONS:
Full-day: The all-day tour starts at 8am to about 3:30-4:00pm. Lunch and snacks and water included.
Half Day: Half-day tour can be done in the morning (8am to about 12 noon) or in the afternoon (1pm to about 4 pm). No lunch is included.
DETAILS:
All fishing & snorkeling gears are included.
All marine tours leave from the dock by the beach in front of our lodge if the weather permits
Boat ride is about 45 minutes to one of the nearby Cayes (more than likely South water Caye or Bread & Butter Caye)
Bring: Sunscreen, beach towels, and full coverage (if sensitive to sun)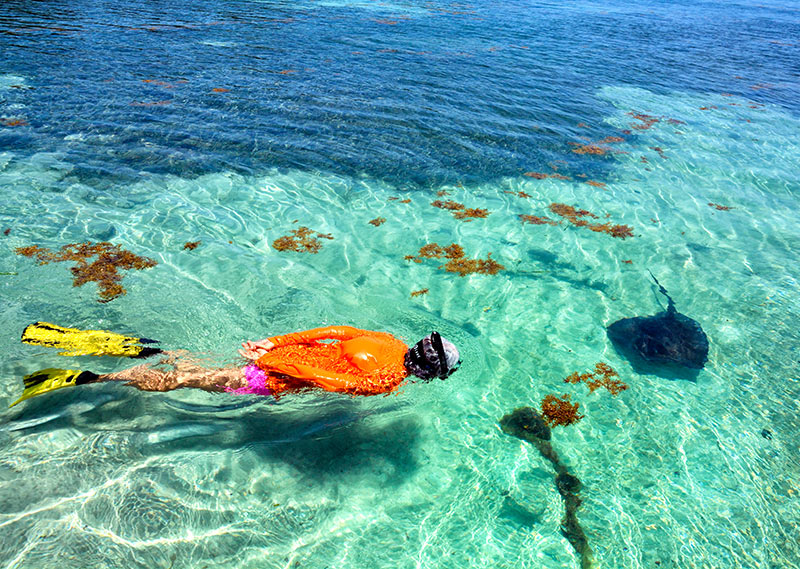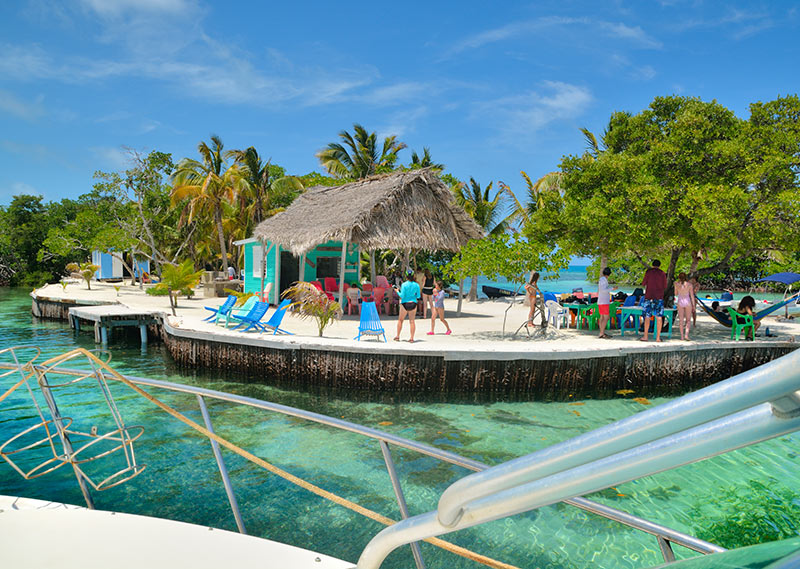 "We hosted our entire family at this lovely beachfront lodge. We give Parrot Cove Lodge 20 thumbs up… highly recommend for a laid back, comfortable and friendly environment that is just perfect for unwinding on the beach or launching off for jungle hikes and fishing excursions."