Maya Ruins & Maya Cave Tours
Explore the captivating ancient Mayan ruins of Belize and uncover the mystical underground river caves adorned with glittering stalactites and stalagmites. Wander through the sacred grounds, marvel at intricate carvings, and immerse yourself in the profound history and natural beauty of this enchanting destination.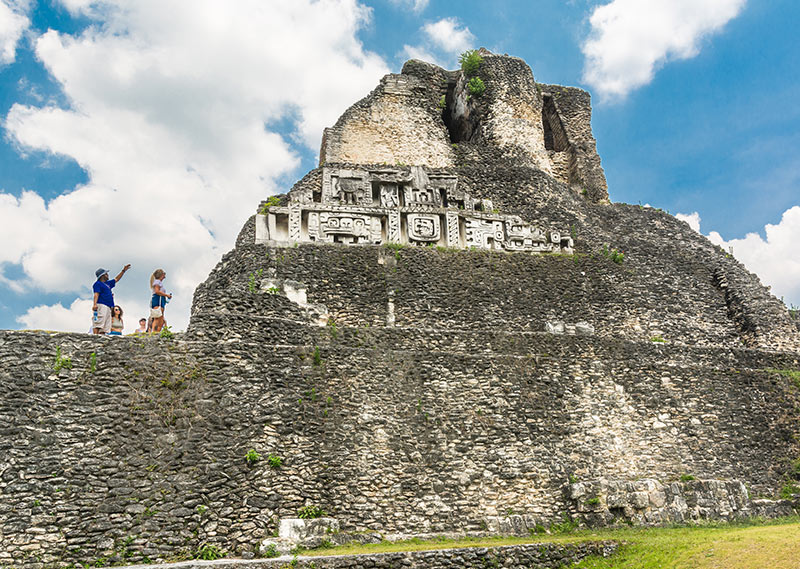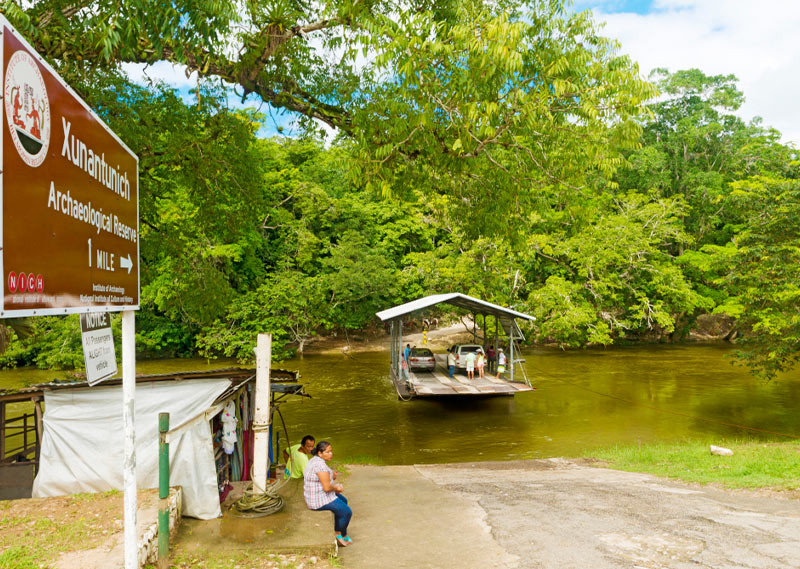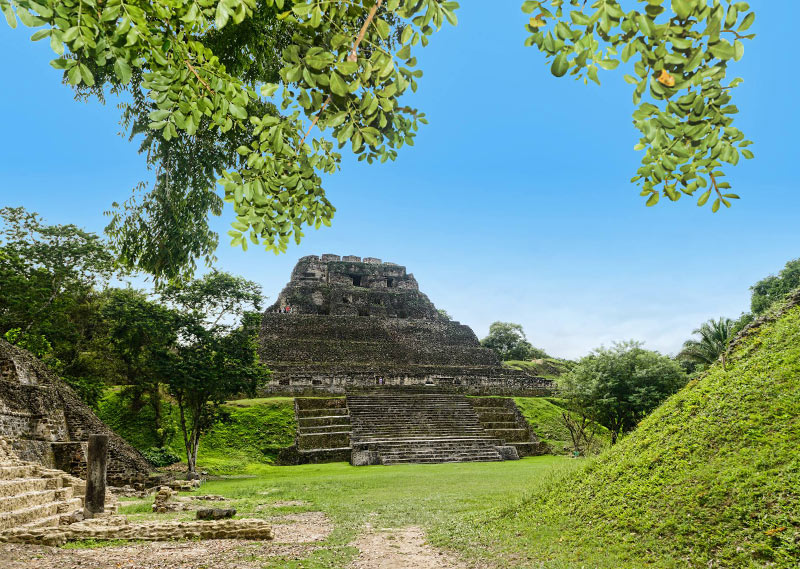 Xunantunich and Cahal Pech Maya Ruins (Cayo District)
Interested in learning about Mayan history while you witness their stunning architects?
Xunantunich is an all-time favorite local Mayan Ruin as you get to climb to the top of 'El Castillo' one of the tallest man-made structures in Belize, which offers panoramic view of Belize and a glimpse of the Guatemalan border. Cahal Pech is a much smaller Mayan architecture as compared to Xunantunich, however, you get to see different sites like the Mayan ball court (Pok-a-Tok).

COMBINE this tour with Cave Tubing:
Take advantage of the far drive by combining the Xunantunich Mayan Ruin and cave tubing at either Jaguar Paw or St. Herman's.
BRING:
Hiking shoes, bug repellant, change of clothes, swimwear, towels
ATM (Actun Tunichil Muknal) Tour
This is an all-day tour (lunch included) and is considered the most sacred tour offered in Belize. 
Start your adventure with an amazing 2 ½ drive to the caves (located near San Ignacio) passing breathtaking mountain views (Hummingbird highway). Your caving adventure begins with a 30-minute hike through the tropical flat forest. During your 30-minute hike, walk/swim across a river (about 5 ft deep). 
Once at the cave, swim across the deep cooling pool at the gateway of the underworld. While in the cave (you are required to wear socks only; no shoes), learn about our ancient Mayans while you climb over rocks and crawl through narrow passageways. 
The ATM cave offers a unique historical perspective; as you will see many of the artefacts are exactly as they were when the cave was first explored by archaeologists. Visitors also enjoy beautiful stalagmites, stalactites, and flow stones. That's not all; throughout the cave you'll see the skeletal remains of about 14 bodies with the most significant story being that of "The Crystal Maiden" who was a young woman of about 20 years old. How did she die? Not telling…you will have to find out the entire story for yourself
NOTE: No cameras are allowed in the cave itself.
TIME FRAME:
Full day
INCLUDES:
Transportation, lunch, and water
BRING:
Hiking/water shoes, socks, bug repellant, towel/swimwear and a change of clothes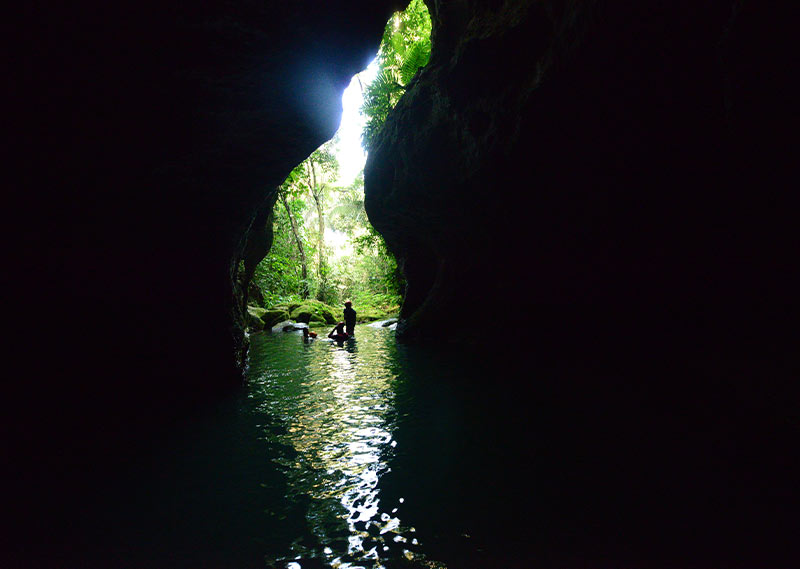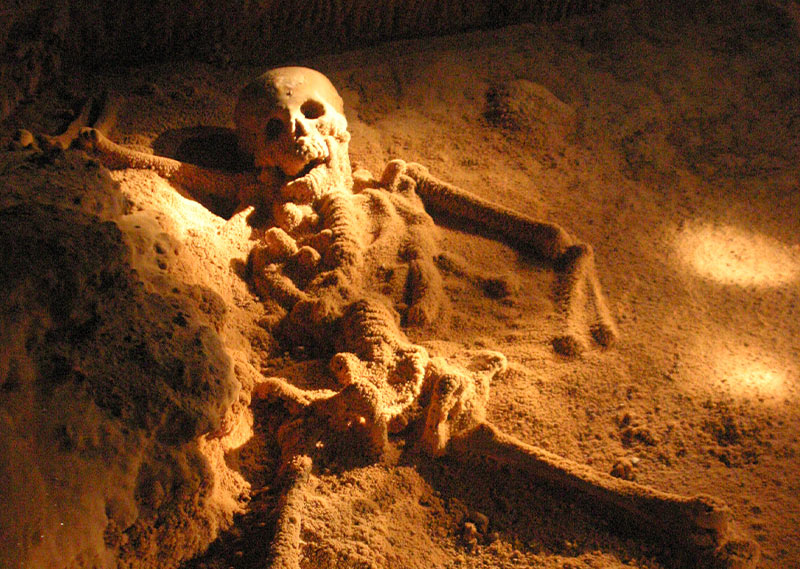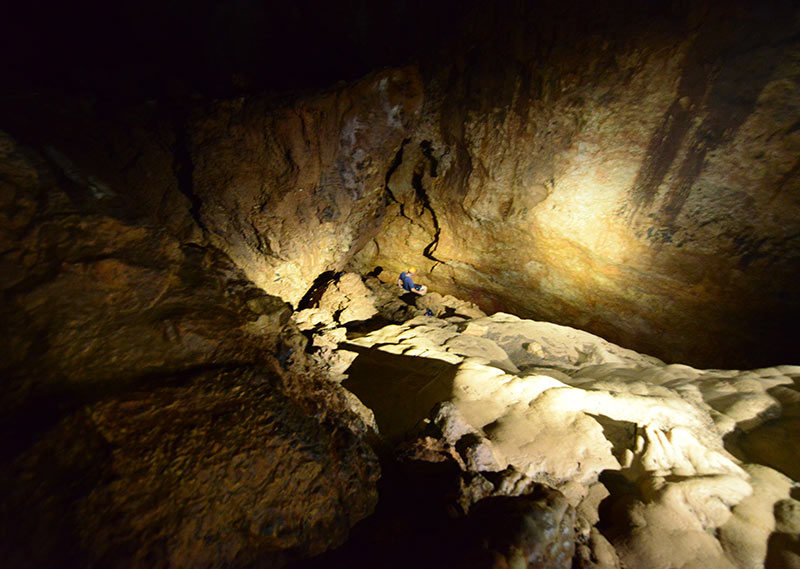 ATM images from the Belize Tourism Board
"The management took care of arranging all of our activities for us, from reef fishing, snorkeling and visiting the Maya ruins. We were thoroughly pampered and my kids (14, 11 & 9 yrs. old) can't wait to go back! Thank you Parrot Cove's staff for creating wonderful memories for my family."