Hopkins Belize Restaurant
Chef Rob's Gourmet Café is a renowned culinary establishment located on the beach at Parrot Cove Lodge in Hopkins. We take pride in offering a range of gourmet dishes using fresh, locally sourced ingredients. 
We look forward to providing you with an exceptional dining experience at Chef Rob's Gourmet Café.
At our restaurant,
we have three distinct dining concepts to offer:
This is our signature restaurant where we present a new menu each day, based on the availability of market-fresh produce. Chef Rob Pronk, a celebrated chef in Belize, utilizes local ingredients, often sourced within a 30-mile range of the restaurant, to create authentic Caribbean flavors.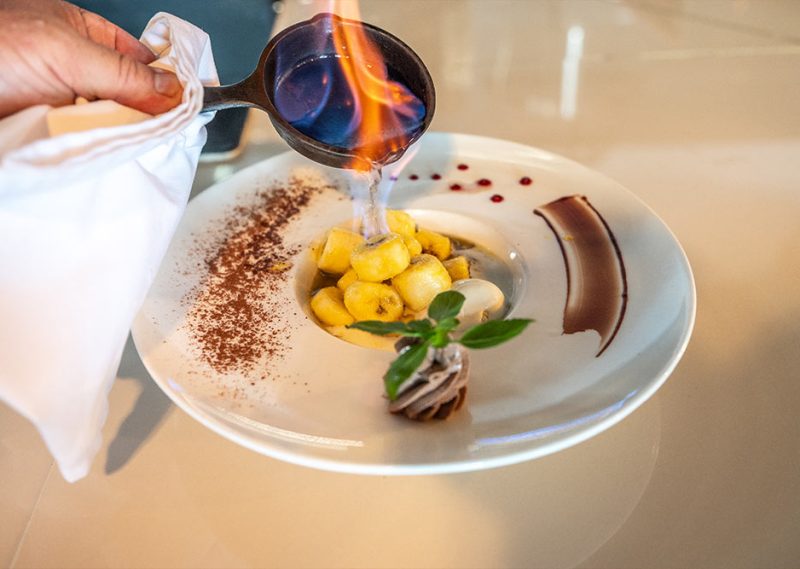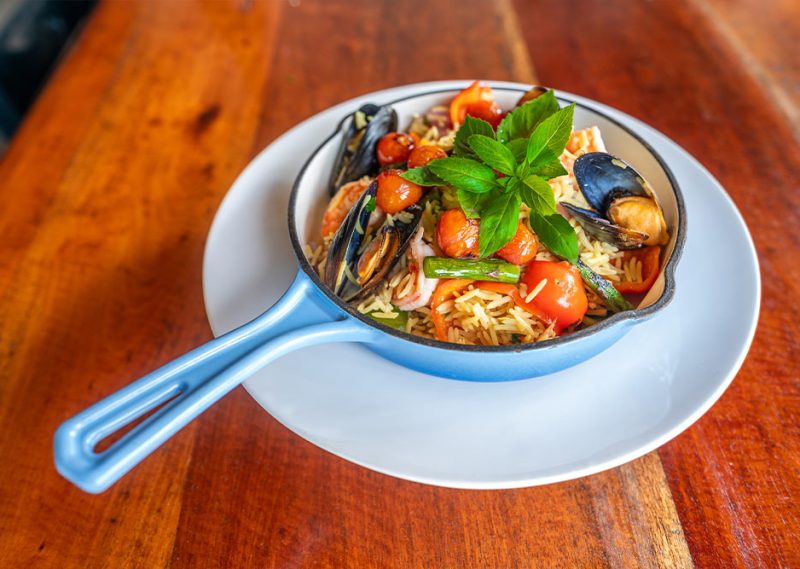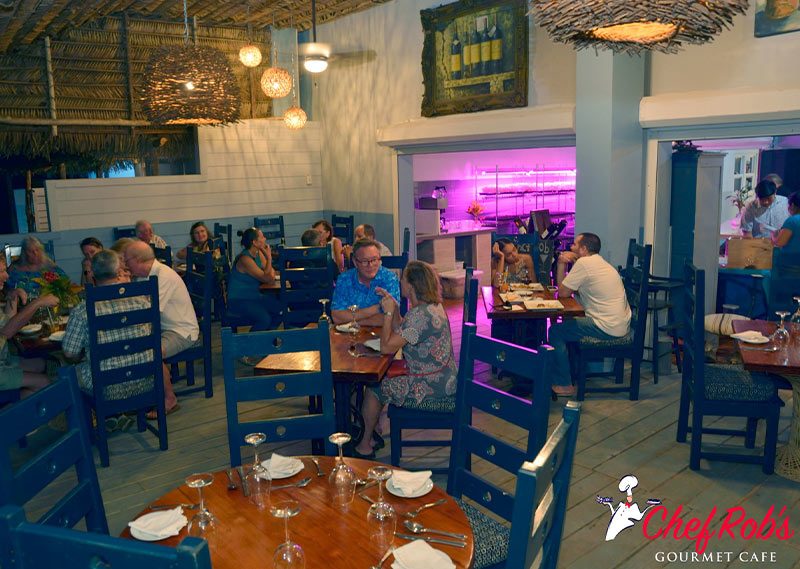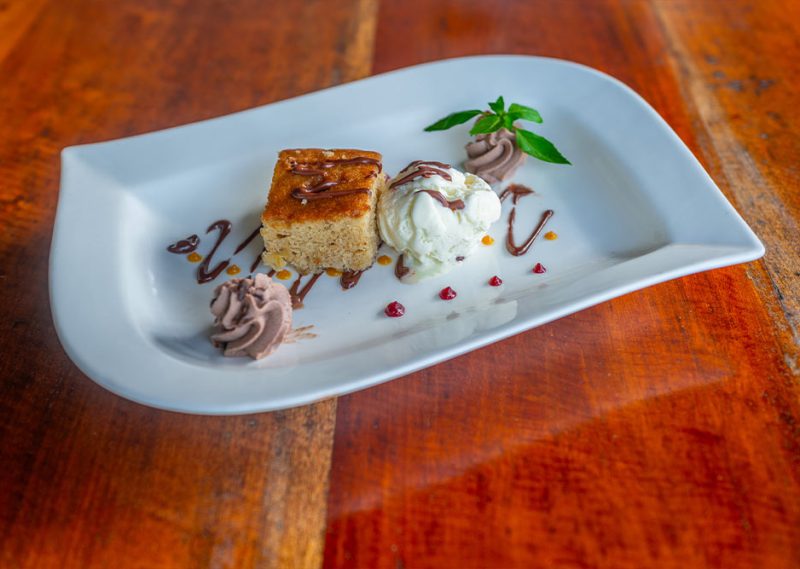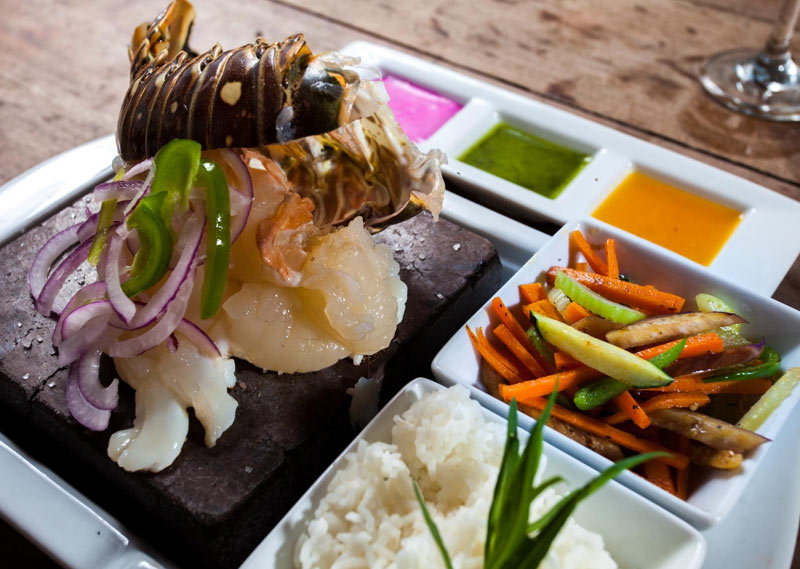 A unique stone grill concept
This concept features a distinctive stone grill dining experience. We have perfected the ancient method of cooking on stones to provide a multi-sensory and healthful dining experience for our guests.
Personalized 7-course surprise menu
This unique and exciting culinary affair allows you to watch Chef Rob prepare a delectable meal in front of you. The Chef's Table offers a 7-course surprise menu, artfully presented, and prepared using only the freshest local ingredients. This dining option requires a minimum of 6 diners and can accommodate a maximum of 12 diners. (watch video)
NOTE: A 72-hour reservation prior is required, and the price is BZ$130 per person (US$65). Wine arrangements are also available.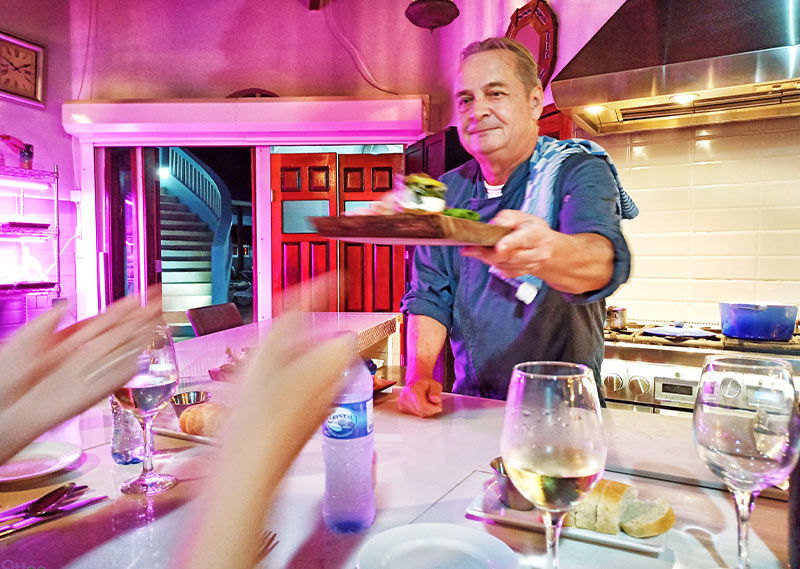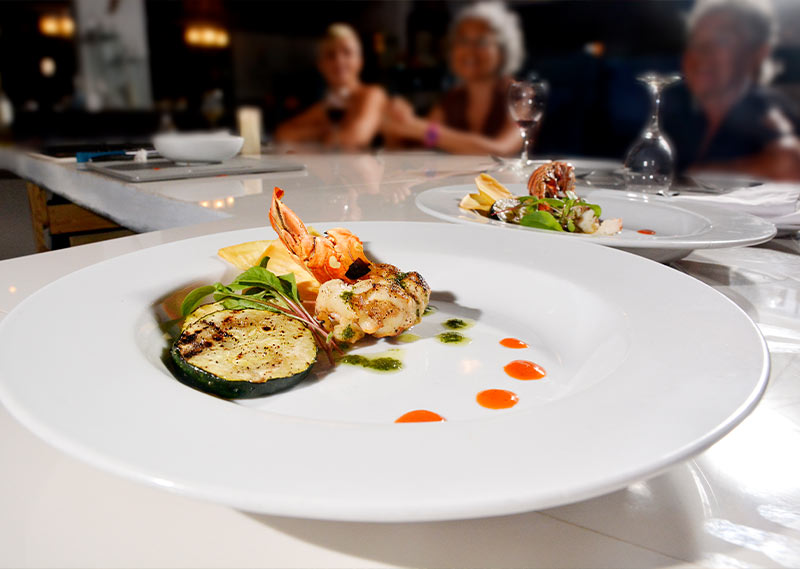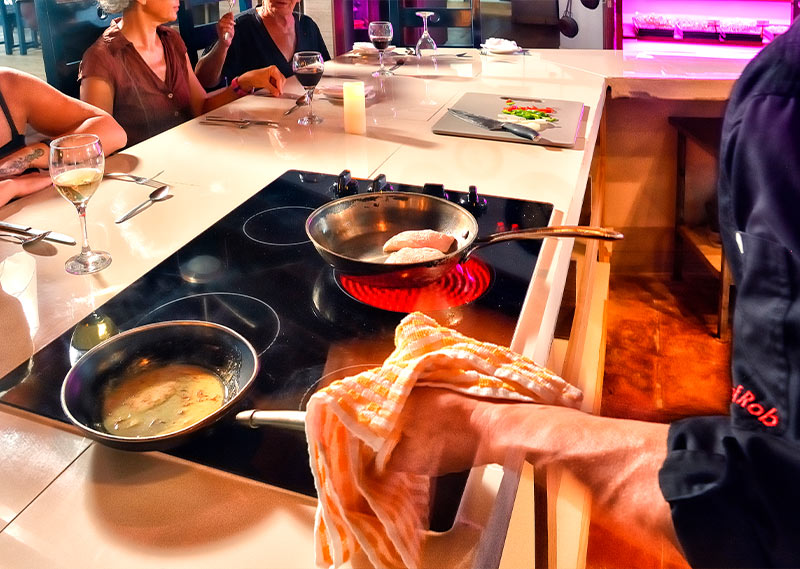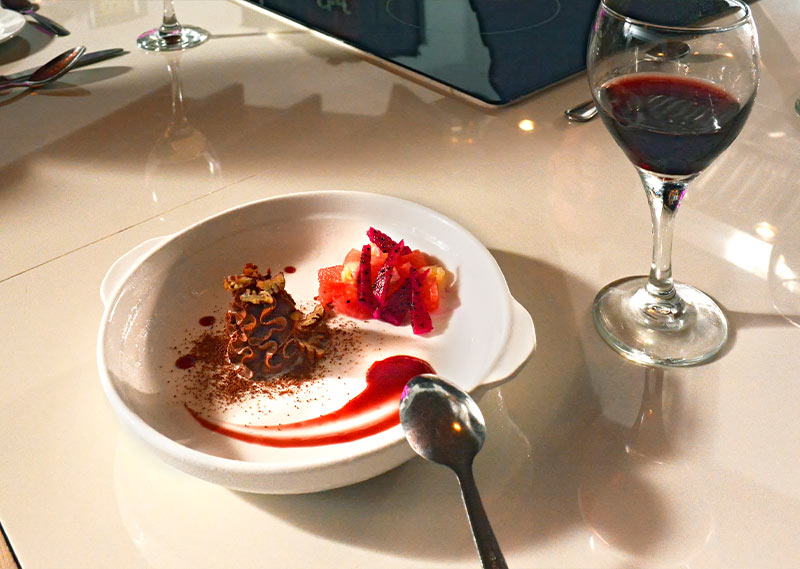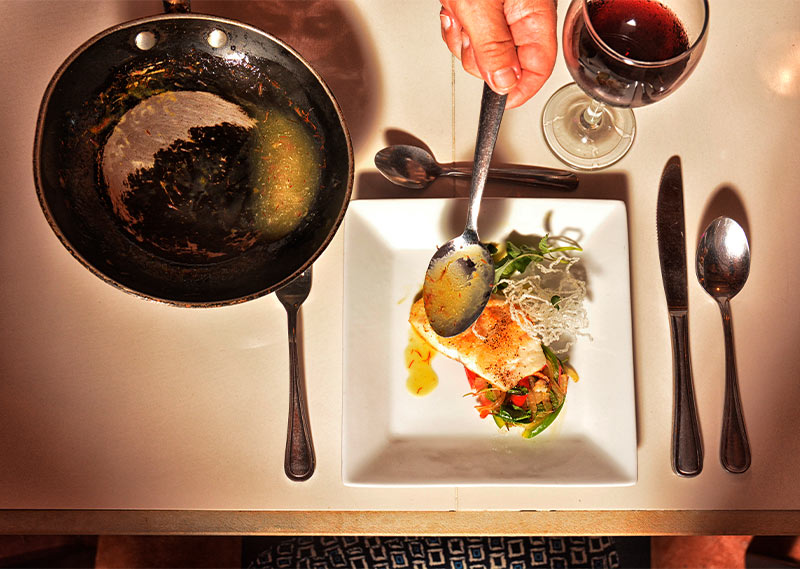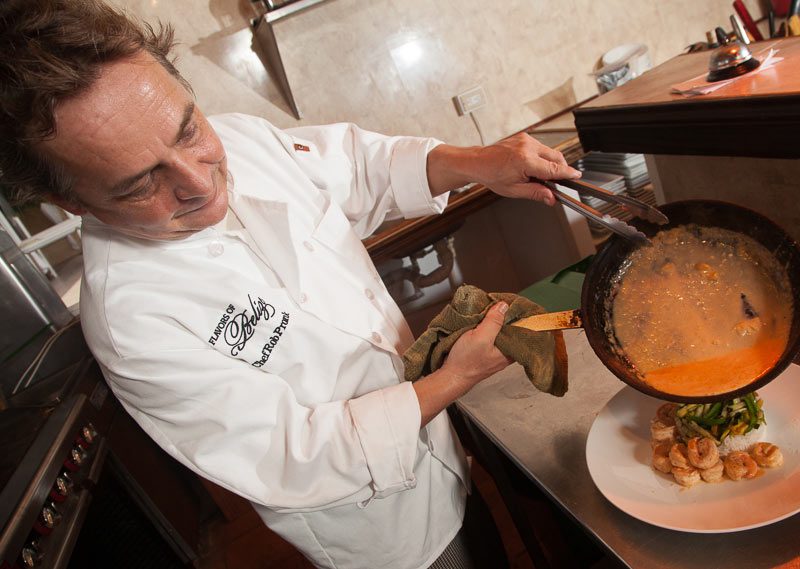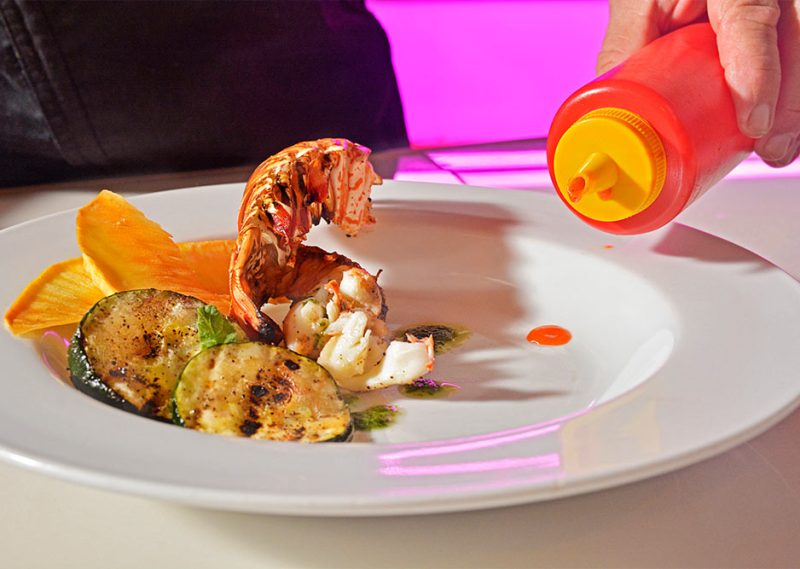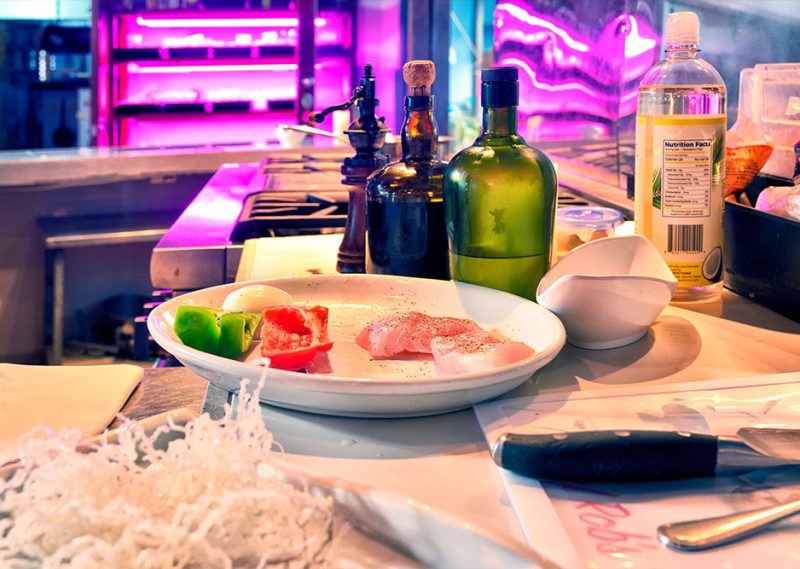 On Foodie Fridays, the Chef's Table is open for individual bookings. You can dine with others who have booked the same experience, with a maximum of 12 people at the Chef's Table. Reservations for Foodie Fridays should be made 48 hours in advance and are subject to availability. Please inform us in advance of any food allergies or specific dislikes you may have.
We understand the importance of providing suitable and safe options for individuals with specific dietary restrictions. Whether you have specific dietary needs, such as vegetarian options or allergies and food intolerances, our team is happy to accommodate you.
"Chef Rob's restaurant downstairs was to die for. Service was attentive and the food was amazing. I would suggest to reserve the Chef's table for a special evening of personal attention with Chef Rob himself. He is funny, talented, personable, and a true gift to this country."