Belize Hiking & Nature Tours
Get ready for thrilling adventures near our lodge—exploring lush jungles, magnificent waterfalls, and abundant birdlife. Keep your eyes peeled for fascinating wildlife as you hike through scenic landscapes.
For a full-day experience, hop on a boat ride and explore the wonders of a nearby river—spot monkeys, manatees, and various bird species. Complete your day with a village tour and treat yourself to delightful gelato. Belize's natural wonders await!
Please note that most of our inland tours include some hiking. Below are the tours that include more extensive hiking.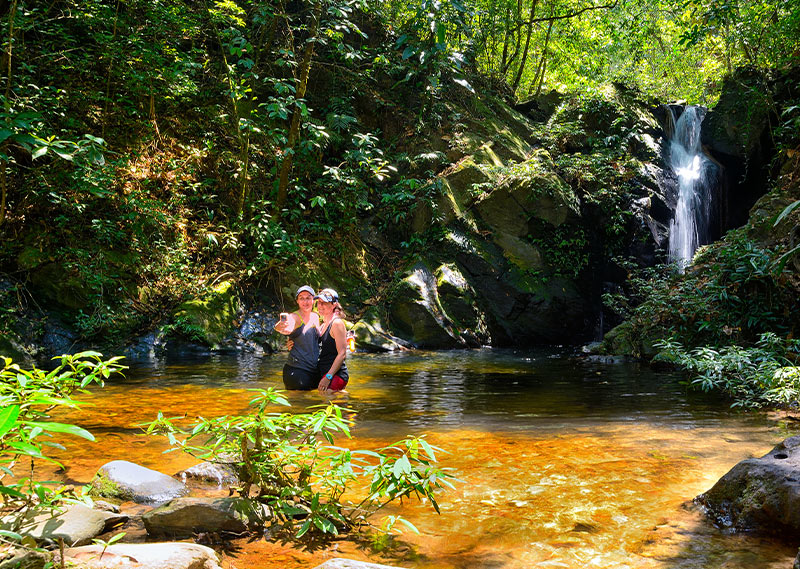 Day or Night Hike
at Jaguar Preserve (Cockscomb Basin)
This hike is about a 45-minutes drive from our lodge and is perfect for those seeking to explore our lush jungle, mountains, and waterfalls or for bird enthusiasts. The tour guide will pick you up at the front desk parking lot.
If you are lucky enough, you might see jaguar tracks or, better yet, a jaguar itself roaming the area (no need to panic, you are in good hands with our certified guides). End the tour with a refreshing swim in a small waterfall pool if you wish.
This tour lasts about 4 hours and can be done early in the morning (7 or 8 am to 11 or 12 noon) or late evening (night hike from 4 pm to about 8 pm). You choose which time works for you.
Let us know if you wish to do a combination of hiking and river tubing beforehand.
Bring:
Bug repellant, full-coverage clothing, bathing suit, and towel in case you want to swim
Day or Night Hike
BOCAWINA NATIONAL PARK
Bocawina National Park, just a 45-minutes drive from our lodge. This hike is perfect for those seeking to explore our lush jungle, traverse the mountains, and discover stunning waterfalls. Bird enthusiasts are in for a treat too, with the area boasting the identification of over 290 different bird species.
You can do just ground trail hikes or take it a step forward and challenge yourself with waterfall hikes. The Antelope Falls, which is 1,000 ft high, ends with a breathtaking view and a refreshing pool at the top. The Bocawina Falls hike, on the other hand, is perfect if you travel with young children.
Hiking can also be combined with any of the following:
Ziplining
Waterfall Rappelling
Extreme Antelope Waterfall Rappelling
Bring: Hiking shoes, bug repellant, long pants (dry fit), towel, change of clothes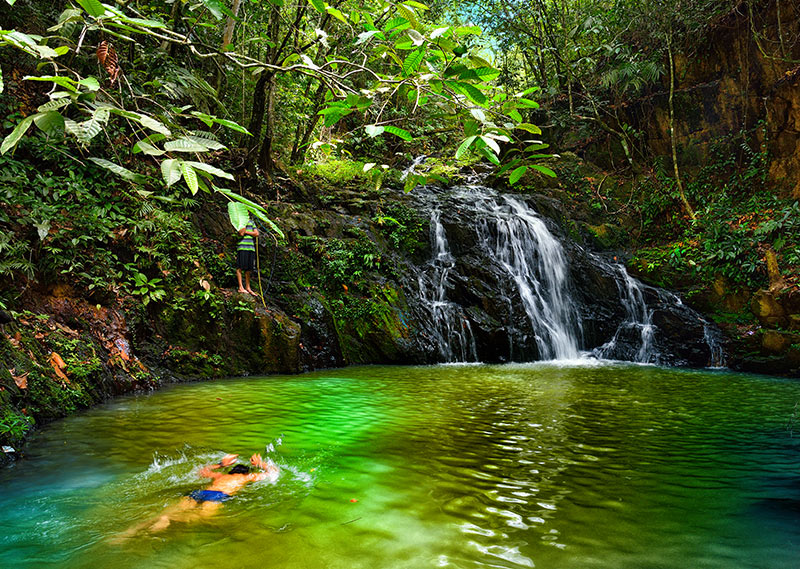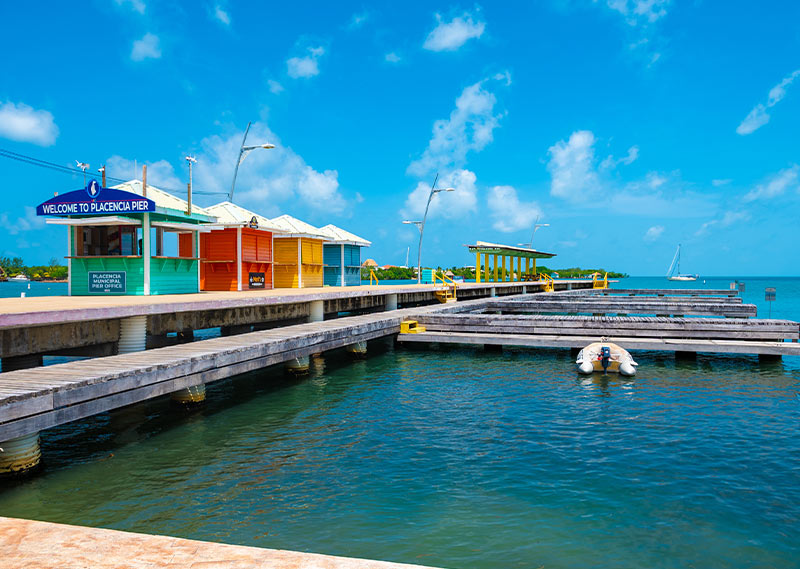 Monkey River & Placencia tour
This tour kicks off right from our parking lot at 7 am, with a return around 4 pm, covering lunch and water. A scenic 45-minute car ride will take you into Placencia Village.
Starting there, embark on a boat ride along the Monkey River, followed by a 45-minute stroll through the serene flat jungle. This leisurely walk unveils a rich array of wildlife, including numerous birds, turtles, Howler monkeys, and even the graceful manatees among other captivating species.
Cap off the day by opting for a tour around Placencia Village, a key tourist hotspot in Belize. And if you're craving a sweet treat, don't miss the chance to savor some of the finest gelato at "Tutti Frutti."
Bring:
Bug repellant & hiking shoes
"Our 7 day stay in Hopkins was great due to the hospitality of this hotel. The hotel had paddleboards to use so I was able to paddleboard for the first time. Having Chef Rob's restaurant on the premises was a real plus. The food was excellent. They provided to go breakfasts for us when we had to leave early for excursions. The pool was very nice to relax in after snorkeling, hiking at the ruins, or cave tubing."