Image from the Belize Tourism Board
Embark on an unparalleled aquatic adventure by snorkeling the Barrier Reef and cayes in Belize. Immerse yourself in a world of vibrant marine life, captivating coral formations, and waters so clear they shimmer like crystal. As the second-largest reef on the planet, it promises unforgettable moments—from encountering the enchanting presence of sea turtles, vibrant schools of tropical fish, and the graceful dance of rays. And don't miss the chance to explore the pristine cayes that surround it, each boasting stunning beaches and captivating landscapes.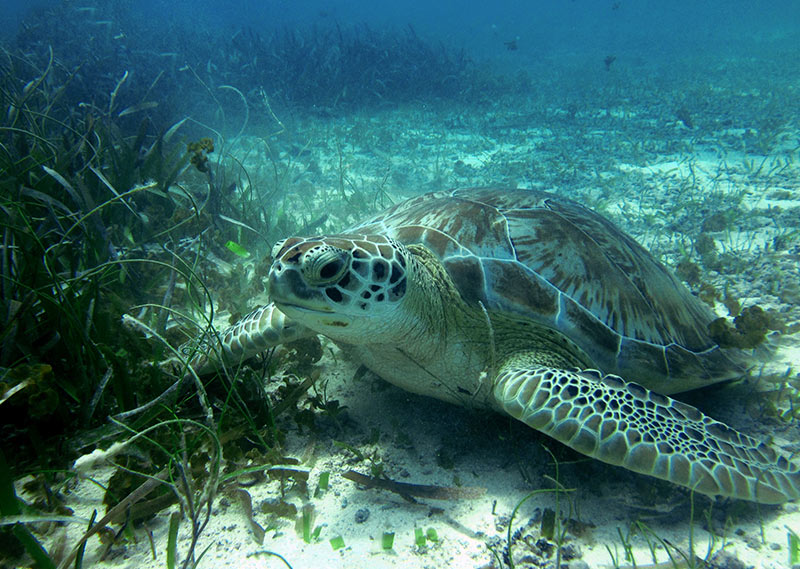 Image from the Belize Tourism Board
Get lost in the beauty of the world's LARGEST living Barrier Reef (second largest Reef) with a guided half-day or a full day snorkel tour.
Choose to do a full day combination of fishing and snorkeling where you get to sit back and relax at a nearby Caye while waiting for the guides to prepare your fresh catch for lunch!
Kickstart the day with a tranquil boat ride to our Belize Barrier Reef, followed by the thrill of capturing your own fishing bait. After a satisfying lunch, head out into the waters once more for an unparalleled snorkeling experience.
OPTIONS:
Full-day: The all-day tour starts at 8am to about 3:30-4:00pm. Lunch and snacks and water included.
Half Day: Half-day tour can be done in the morning (8am to about 12 noon) or in the afternoon (1pm to about 4 pm). No lunch is included.
DETAILS:
All fishing & snorkeling gears are included.
All marine tours leave from the dock by the beach in front of our lodge if the weather permits
Boat ride is about 45 minutes to one of the nearby Cayes (more than likely South water Caye or Bread & Butter Caye)
Bring: Sunscreen, beach towels, and full coverage (if sensitive to sun)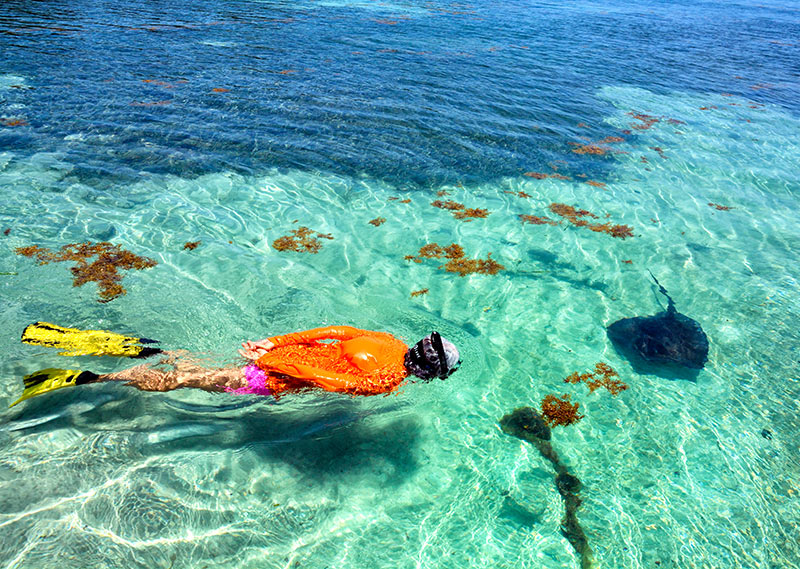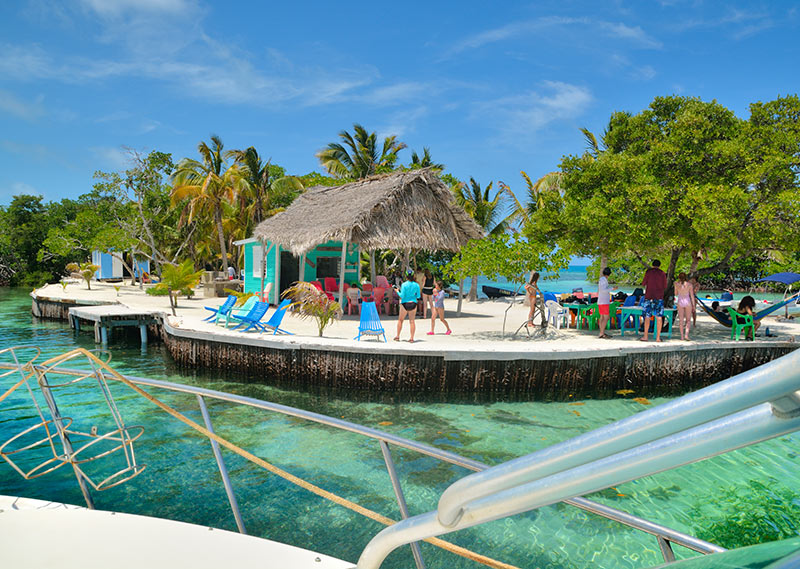 "Snorkeling – Parrot Cove arranged an excellent snorkeling outing with a local guide Patrick, who is simply second to none. We had stunning views of nurse sharks, spotted eagle rays, barracuda, stingray and a host of the multi-colored reef fish, coral, sponges and critters. On the way out to the barrier reef in Patrick's boat we were able to watch a trio of manatee surface for air."